The Only Video Marketing Software that is able to Reverse Engineer YouTube's rankings system!
Step 1
Find Untapped Keywords
VMB will suggest long tail keywords and related keywords for your main niche which you can easily exploit
Step 2
Generate SEO Title/Descr
With the click of one button VMB generates your titles/desc/tags stuffed with phrases that contain the best keywords for your niche
Step 3
Rank!
Upload your video, set the title/description/tags generated using VMB and that's it!
Follow this easy steps and you will
get TOP RANKINGS

in any niche!
VMB is taking analyze over 70 ranking signals and will show you exactly what you need to do in order to get top rankings!
The schema from the right shows you the most important ranking factor that YouTube is taking in calculation when they rank a video.
The larger the circle is, the more important that factor is. Try to take all those factors in calculation and you will see that your video will get better rankings.
We spent months uploading and testing different strategies to be able to find the exact balance between those factors. After we found there is not a fixed balance…
You can exploit the schema by hand but it will take hours for one videos because for each niche the balance is a bit different, so you have to apply the schema for the top ranking videos in your niche and find the exact balance and after that you can exploit it!
If you think that is to much work for you, than I have good news…
VMB  will give you the
exact numbers and ratios

with the click of one button!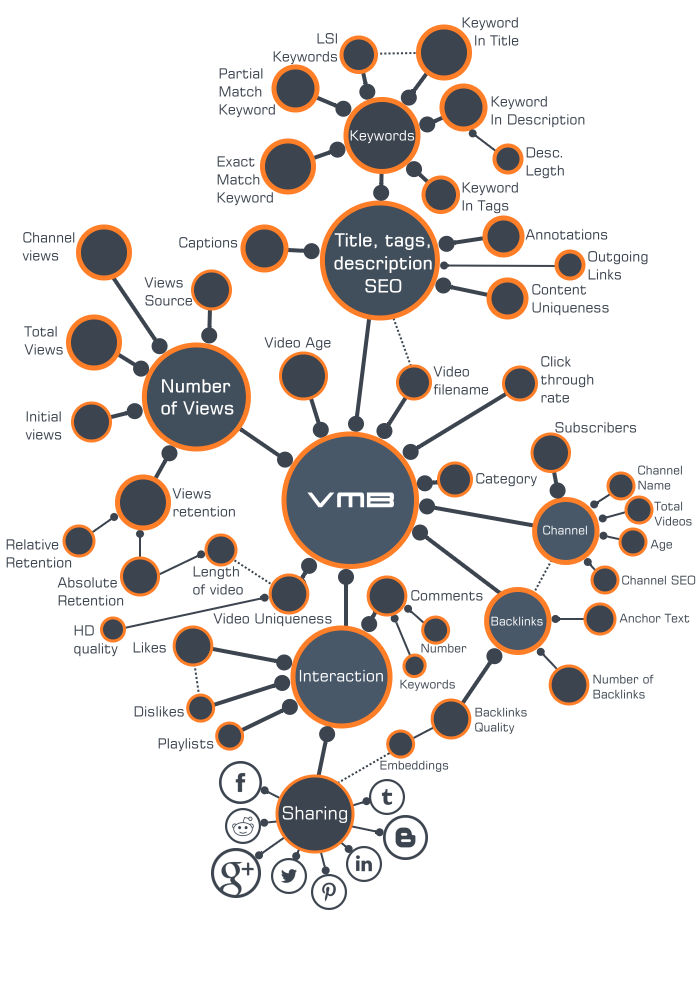 To Find Out More About Video Marketing Blaster, Click The Link Below!
This site is not a part of the Facebook website or Facebook INC. Additionally, this site is NOT endorsed by Facebook in ANY WAY. FACEBOOK is a trademark of Facebook INC.
This site uses ai text to speech voice overs generated with Speechelo.