Finally an autopilot way to upload videos on YouTube…
Stop Wasting Time And Upload On 100%

AutoPilot

!
Fastest YouTube Uploader & Downloader:
Multiple account support, mass upload videos on YouTube
Mass download existing videos from YouTube
Edit videos and make them 100% unique before uploading
Do mass actions on your videos (unlist, list, changet thumbnail, disable comments)
Watermark your videos before uploading, with 1 click
Mass Video Blaster Can Do Hours Worth Of Work…
Literally in MINUTES!
What used to take 3-4 hours creating and submitting videos now takes minutes…that's right,MINUTES!
Mass Video Blaster lets you upload videos from YouTube, whether it's about the hottest video game to hit the market, some sweet a** music video, a great new software product review, the newest diet or weight loss product on the market, latest movie trailers , or any video that you can think of, dosen't matter.
You can mass download videos, watermark them with your website, and re-upload all of them within a matter of minutes… Just do a search on YouTube using the free bonus Mass Video Downloader and it will help you download copyright free videos so you can upload them with Mass Video Blaster Pro!
Watch Our Quick Product Tour To See It In Action
Here Is What You Can Do With Mass Video Blaster Pro:
Upload the same video multiple times, avoiding YT duplicate filter
Download copyright free videos and upload them on your account
Mass add videos to Mass Video Blaster Pro from your local PC
Schedule uploads across time, so you maximize your videos exposure
100% Web Browser automated uploading, watch the progress live in the browser
Add multiple accounts at a time, and assign them to unique campaigns
Take a look at some screenshots to get a feel on how MVB Pro works…
Mass Video Blaster Pro was created by marketers for marketers! We know how hard it is to learn a new software and that's why we made this one EASY TO USE. Every option is on the screen, and you can start uploading videos without any hassle.
Mass Video Blaster is designed to work with any type of video marketing campaign!
If you are using a fine tuned campaign where you are aiming to get more views to a single video, Mass Video Blaster will do all the hard work for you. MVB will create the link wheel of videos that point to your target video and bring highly targeted subscriber to your account.
And here comes the best part… you won't need to send any friend request or subscribe to any channel.
You will let the subscribers come to you, by downloading and uploading the top videos in your niche to your accounts.
For those who think that more is better, Mass Video Blaster will be like a dream came true. This tool is designed to work in mass mode. You will be able to scrape and download any video you want from YouTube, edit all of them, change the titles descriptions and tags with ease using our revolutionary Tag System and upload all the videos with the press of one button.
Mass Video Blaster Pro Is The Best Mass YouTube Downloader & Uploader
Just take a look at what thousands of satisfied clients are saying
BlackHit - BHW Moderator
Finally it is here…
The much anticipated Mass Video Blaster Pro (MVBPro) is the newest addition to the catalog of the 2 YouTube wizards from Romania.
When I opened the new Mass Video Blaster Pro for the first time it was obvious that this was not an ordinary upgrade from MVB.The GUI has been improved and the software is fast and smooth…

Exile - BHW user
This is a must have tool for any serious youtube marketer!
I have been into youtube marketing for about 2 years now, and the main
reason is Mass Video Blaster. Vlad and Stoica made The Holy Grail! I
made so much money with that tool, that it was unreal.
So I was very proud to be chosen for beta testing PRO version of this
great tool.

Cheeth - BHW User
Brillant support I must say from Vlad, always on hand to help me address any questions I have. I've had about 5 updates to the software in the last 2 weeks alone. Would recommend you buy this now you won't regret it. Vlad really goes beyond what I'd expect from a software vendor A++++++

Twixx - BHW User
kay, I'm absolutely in love in this software. I've never used the previous version, this is the first contact I've got with the suit serie.
The way I'm using it isn't for mass uploading or stuff like that. Basically what I do is that I use it for my CPA ventures, and make completely unique videos that I upload. The reason I like it so much is because it makes it much easier for me to keep track of my videos and views and rankings, and at the same time the uploading process is so much simpler than what it has been before for me.
ScrapeBoxWorker - BHW user
Now this is something else, from what I hear, it's re-written from scratch. It looks awesome and works with no flaws.
It really is a Pro version of MVB, and for every MVB user, I really recommend upgrading to the Pro version (it's actually to cheap …)
MVB pro has a better work flow, and A LOT more features (not that MVB didn't have enough, but now … you simply have everything)
What are you waiting for?
Get Mass Video Blaster PRO right now and start mass downloading and uploading videos!
Check out the entire feature set of MVB Pro and you will understand why our friends think that we are crazy…
Interested? What are you waiting for!
Buy Mass Video Blaster today and get the following Bonus Products!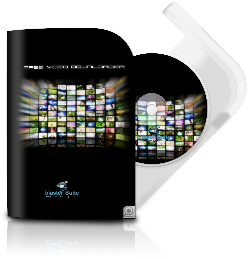 Bonus #1: Mass Video Downloader
Download videos with ease from YouTube/Vimeo
With the help of Mass Video Downloader you will be able to download creative commons license from YouTube and Vimeo.
It supports multi threaded downloading of videos in either High Definition or Low Quality. You can find videos by entering a YouTube username or by entering a search term.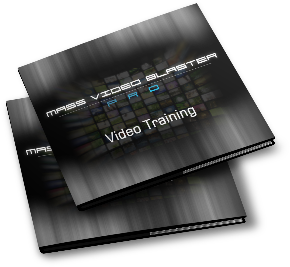 Bonus #2: MVB PRO Video Tutorials
Master Mass Video Blaster Pro in step by step tutorials
The training videos will cover every point and module from Mass Video Blaster Pro. Learn to master Mass Video Blaster Pro in a matter of minutes. Everything is structured in such a way that your work flow will be natural and fast.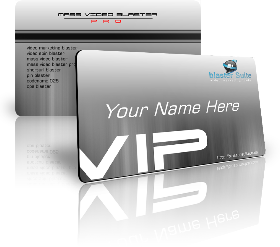 Bonus #3: Access to the BlasterSuite Forum
Need help or advice?
In the Blaster Suite Private Forums you will find everything you need and more. Only registered users of our products have access to our private forums.
Leave this page and you will never be able to mass upload and download videos this easy!
2000+ satisfied clients can't be wrong!
 No Thank You Vlad… I understand what I'm missing if I don't get Mass Video Blaster Pro PRO…