We're Handing You The Keys To THE FASTEST and EASIEST Way To Start BANKING With Video Marketing Blaster
In this video I'm going to show you how you can get easily $50 or
even $100 for video you rank With Video Marketing Blaster…

Unlock The LOCAL PACK Right Now!
*This Is An Upgrade For Video Marketing Blaster! You Need To Purchase Video Marketing Blaster Standard Before You Can Redeem This Upgrade
Let Me Point This Out To You…
On​ ​average​ ​US​ ​plumbers​ ​charge​ ​​ ​around​ ​$400​ ​per​ ​service​ ​call.
Do​ ​you​ ​think​ ​a​ ​plumber​ ​would​ ​gladly​ ​pay​ ​you​ ​the​ ​equivalent​ ​of​ ​one​ ​of​ ​his​ ​customers​ ​if​ ​you​ ​can bring​ ​him​ ​a​ ​few​ ​more​ ​each​ ​month? Of​ ​course​ ​they​ ​would.
I'm​ ​telling​ ​you,​ ​this​ ​will​ ​be​ ​the​ ​easiest​ ​sale​ ​that​ ​you'll​ ​ever​ ​make!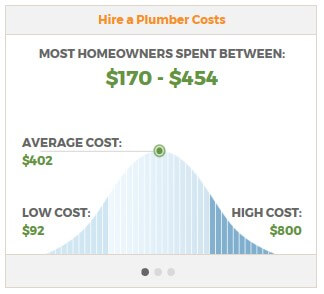 Check out one post from our Private Facebook Group:
Now​ ​that​ ​you​ ​have​ ​VMB,​ you'll​ ​be​ ​ranking​ ​videos
For​ ​them​ ​left​ ​and​ ​right​ ​in​ ​just​ ​a​ ​couple clicks!
Do you want an extra 5 figure MONTHLY income stream
In that case…let​ ​me​ ​ask​ ​you​ ​this..
Are​ ​you​ ​working​ ​with​
​LOCAL CLIENTS?
If not…. Ohh boy you are missing a heck of opportunity!
Local​ ​Clients​ ​need​ ​your​ ​help…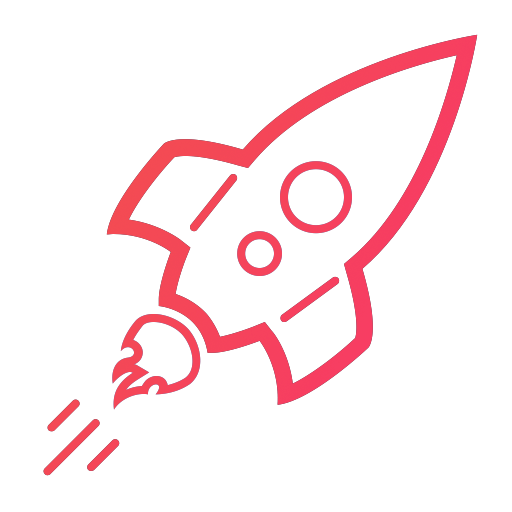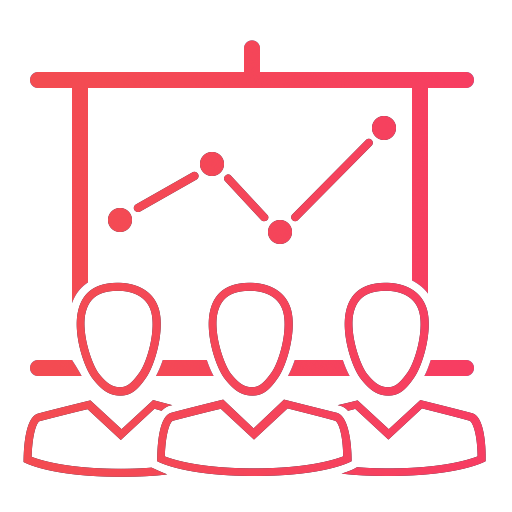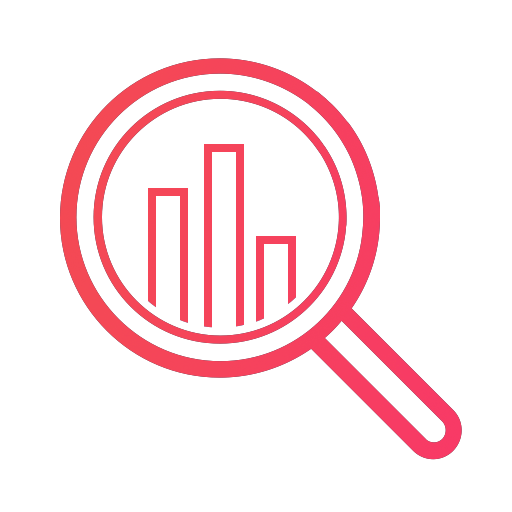 Over​ ​the​ ​years​ ​we've​ ​Signed​
​Hundreds​ ​of​ ​local​ ​clients​
and​ ​in​ ​order​ ​to​ ​scale​ ​we​ ​had​ ​to​ ​systemize our​ ​process. 
For​ ​that​ ​reason,​ ​we​ ​created​ ​our​ ​PRIVATE​ ​Video​ ​Templates
​in​ ​VMB​ ​for​ ​each​ ​local​ ​niche.
Creating​ ​these​ ​templates​ ​manually​ ​takes​ ​a​ ​LOT​ ​of​ ​time,​ ​effort​ ​and​ ​energy.
But​ ​it​ ​is​ ​well​ ​worth​ ​it!
And​ ​look,​ ​for​ ​the​ ​record,​ ​we​ ​give​ ​you​ ​the​ ​details​ ​on​ ​how​ ​to​ ​create​ ​your​ ​own​ ​templates​ ​inside​ ​the members​ ​area​ ​if​ ​that's​ ​what​ ​you'd​ ​like​ ​to​ ​do,​ ​BUT if​ ​you​ ​don't​ ​want​ ​to​ ​spend​ ​hours​ ​and​ ​hours​ ​creating​ ​your​ ​own templates…
We're​ ​offering​ ​you​ ​a SHORTCUT…
Today you can get instant access to our
​30​ ​PRIVATE​ ​LOCAL​ ​TEMPLATES​ ​PACK.
These​ ​templates​ ​currently​ ​provide​ ​us​ ​a​ ​cool​ ​5​ ​figure​ ​secondary​ ​income​ ​stream​ ​providing​ ​this​ ​as a​ ​service​ ​for​ ​local​ ​businesses.
We​ ​use​ ​these​ ​very​ ​same​ ​templates​ ​ourselves​ ​so​ ​we​ ​know​ ​they​ ​work.
Each​ ​time​ you'll get ​a​ ​new​ ​local​ ​client…​
You'll​ ​just​ ​fill​ ​in​ ​the​ ​blanks​ ​in​ ​one​ ​of​ ​the​ ​already​ ​built​ ​30 templates…​
​and​ ​BANG!
Top​ ​rankings…​ ​and​ ​huge​ ​pay​ ​checks​ ​from​ ​our​ ​clients.
Unlock The LOCAL PACK Right Now!
Because I want to make sure you'll be able to
build an extra 5 figure income stream
from working with local business…
I'll Give You Instant Access to
50 Done-For-You
SPOKESPERSON VIDEOS
That You Can Easily SELL To Your Clients for $500-1000/video and keep 100% of the PROFIT
You will get 20 videos with Ron dressed like a doctor.
Dentist, Audiologist, Allergist, Cardiologist, Dermatologist, Neurologist, Internal Medicine Specialist, Gynecologist, Urologist, Psychiatrist, Pediatrician.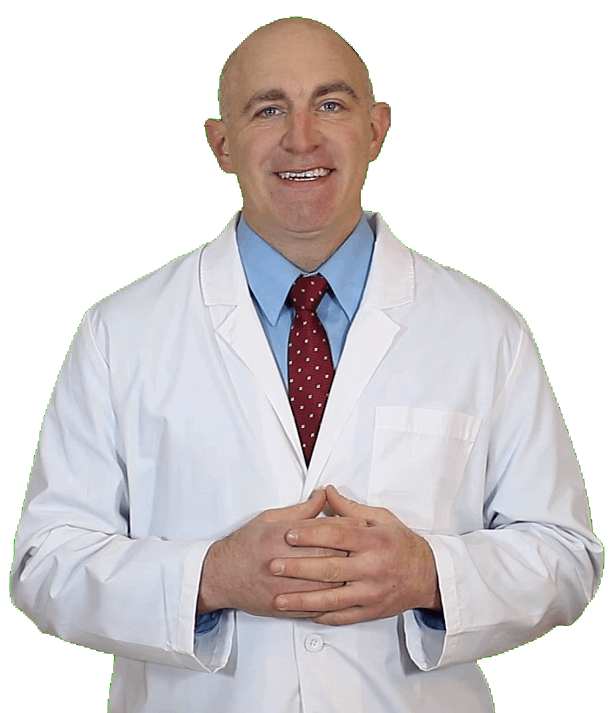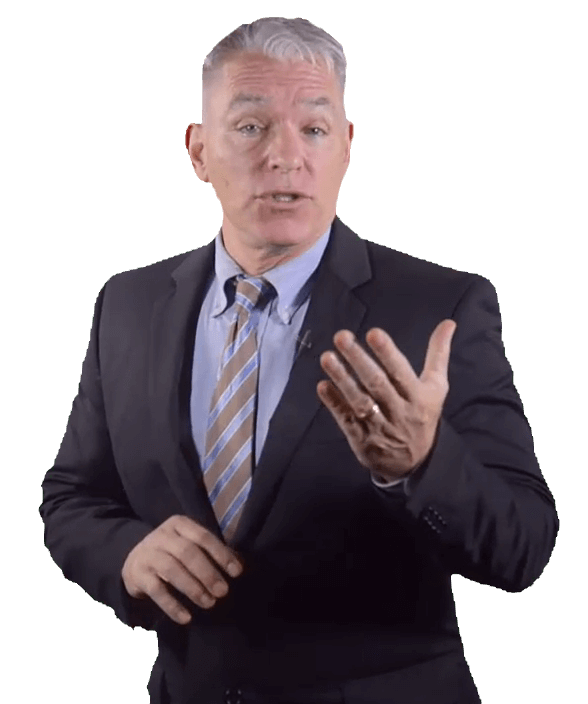 You will get 20 videos with Pete for plumbing, electrician, handyman, lawyer…
Private investigator, Electrician, Plumber, Locksmith, Car mechanic, Handyman, Appliance repair, Event manager, Beauty Salon, Weight loss, Veterinary services, Attorney.

Over 10 videos from Joe for auto repair, veterinarian, plumber
Air duct services, Appliances, Carpet cleaning, Computer repair, Dry Cleaning,Electrician, Lanscape services, Lawn mowing services, Locksmith services, Car mechanic, Plumber, Pool services, Roofer,Trimming services, Window cleaning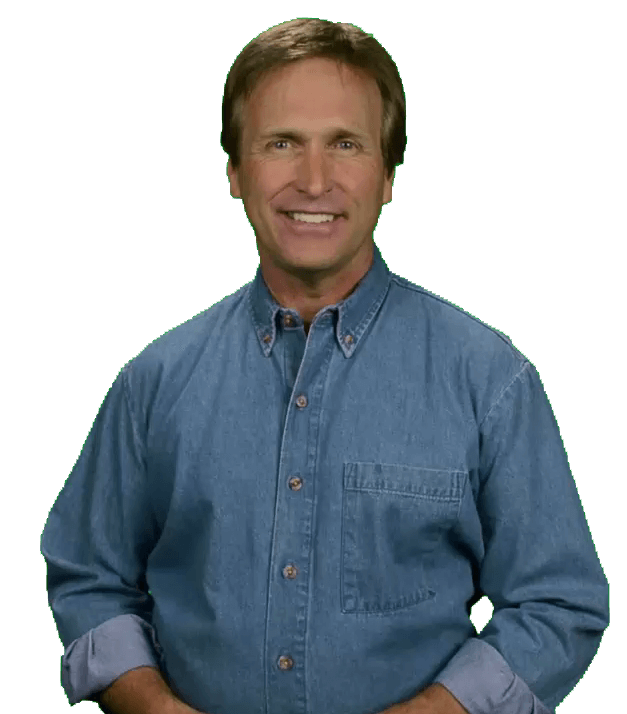 Checkout Some Of The Samples Included In The Local Business Pack
You Usually Have To Pay $40 For A Single Video….
But Today For Only 37$ You Can Add The
"Local Business PACK" That Includes
Over 50 Videos and over 30 VMB Templates
to your Video Marketing Blaster order.
Full 60 Day Money Back Guarantee
I know you are going to LOVE this offer but in case you think we deliver something else that's stated here or you receive ZERO value from it (highly unlikely)… I'll refund 100% of your purchase today, no hassle and no hard feelings.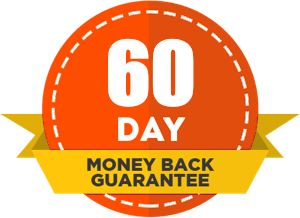 The​ ​videos​ ​and​ ​the​ ​templates​ ​cost​ ​us​ ​over​ ​$1500​​ ​to​ ​create,​ ​and​ ​not​ ​to​ ​mention​ ​the creative​ ​effort,​ ​energy​ ​and​ ​hours​ ​of​ ​hard​ ​work.
But​ ​you​ ​can​ ​get​ ​instant​ ​access​ ​and​ ​make​ ​use​ ​of​ ​these​ ​same​ ​templates,​ ​yourself,​ ​TODAY​ ​ONLY for​ ​a​ ​RIDICULOUSLY…
And​ ​when​ ​I​ ​say​ ​ridiculous​ ​I​ ​mean​ ​an​ ​absurdly​ ​low​ ​one-time-price​ ​of​ ​only​ ​$47.
Basically​ ​with​ ​these​ ​templates​ ​and​ ​the​ ​included​ ​videos​ ​…​ ​you​ ​can​ ​build​ ​your​ ​very​ ​own​ ​local marketing​ ​agency,​ ​over​ ​night!
This​ ​is​ ​a​ ​COMPLETE​ ​SOLUTION TO HELP RANK LOCAL BUSINESSES!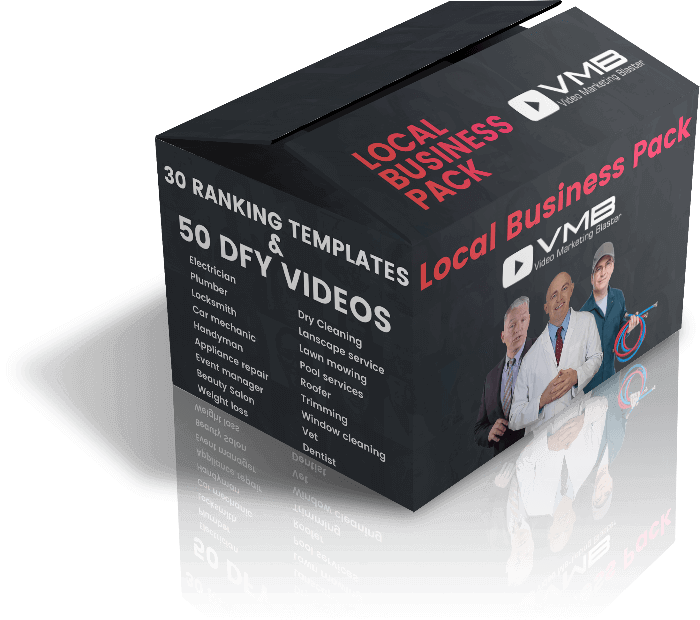 you can make back the investment in the AGENCY upgrade!
You'll get instant access to:
– 30 VMB Local Business Templates
– 50 DFY Local Business Spokesperson Videos
*One Time Payment – Free Updates Included!
ClickBank is the retailer of products on this site. CLICKBANK® is a registered trademark of Click Sales Inc., a Delaware corporation located at 1444 S. Entertainment Ave., Suite 410 Boise, ID 83709, USA and used by permission. ClickBank's role as retailer does not constitute an endorsement, approval or review of these products or any claim, statement or opinion used in promotion of these products.
We're offering 75% discount! The Special Offer Expires Soon!