Thank you for your purchase! Your order is almost complete….
Upgrade Video Marketing Blaster To PROFESSIONAL 2020…
3x YOUR TRAFFIC & EARNINGS
OUR STUDENTS Saw 300% Higher Rankings
And More Traffic After Upgrading To PRO
Watch The Following Video To Find Out Why…

Special Offer

: $100 DISCOUNT
If you leave this page, you won't see this offer ever again!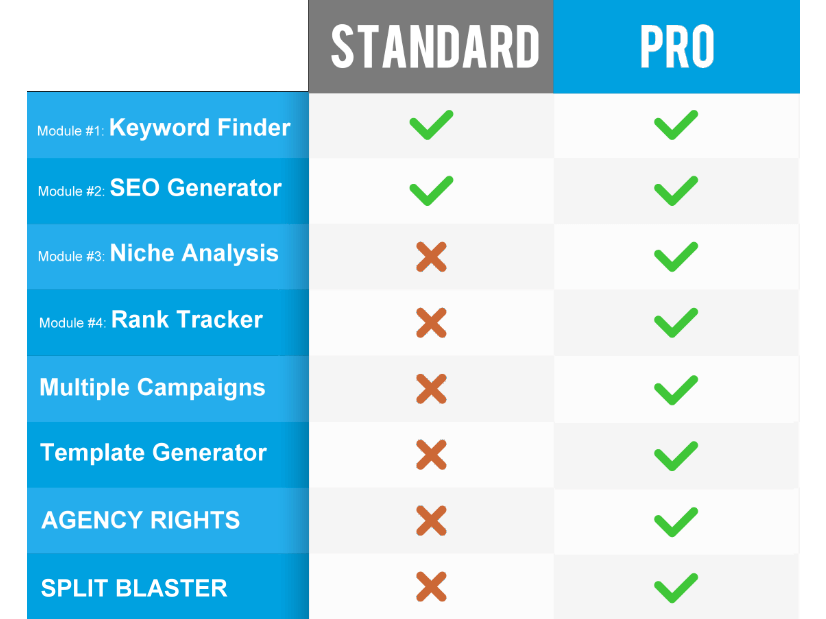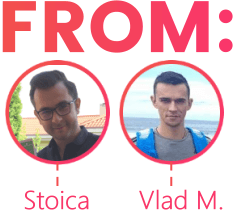 – Thank you for your purchase!
You've​ ​made​ ​a​ ​very​ ​smart​ ​choice,​ ​which​ ​already​ ​puts​ ​you​ ​leaps​ ​and​ ​bounds​ ​ahead​ ​of​ ​the competition.
And​ ​make​ ​no​ ​mistake,​ ​the​ ​version​ ​of​ ​​ ​Video​ ​Marketing​ ​Blaster​ ​you​ ​just​ ​purchased​ ​is​ ​extremely powerful,​ ​will​ ​help​ ​you​ ​rank​ ​on​ ​the​ ​first​ ​page​ ​of​ ​Google​ ​and​ ​YouTube,​ ​you'll​ ​get​ ​more​ ​traffic,​ ​and make​ ​more​ ​money​ ​on​ ​autopilot…
However…we've​ ​got​ ​a​ ​very​ ​special​ ​upgrade​ ​for​ ​you​ ​that​ ​will​ ​take​ ​things​ ​to​ ​the​ ​next​ ​level.
After upgrading to VMB PRO I got my videos to outrank my competitor websites.
All I've did was build the 38 backlinks VMB PRO suggested me!

Rinu A. – eCom Store Owner
I own a cosmetic salon here in my home-town, and after upgrading to PRO, I finally was able to bring my videos on the first page! I out-rankend my competitors even though they had a professional marketing agency handling their SEO.

Roxana I. – Local Business Owner
Thanks to all the data and details from the PRO version, I was able to get one of my videos to show up in the TRENDING section of YT! I never imagined I would show up there! THANK YOU GUYS!

DJ Flipper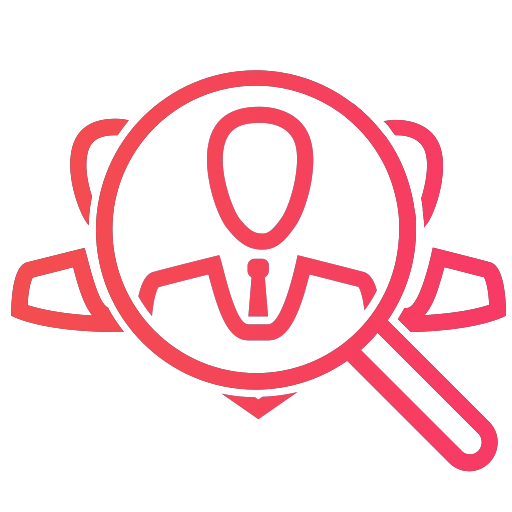 How​ ​would​ ​you​ ​like​ ​the
POWER TO SPY​ ​On​ YOUR COMPETITORS
And​ ​find​ ​out​ ​exactly​ ​HOW​ ​and​ ​WHY they're​ ​RANKING…
And​ ​how​ ​you​ ​can​ ​not​ ​only​ ​do​ ​the​ ​same,​ ​but​ ​beat​ ​them​ ​at​ ​their​ ​own​ ​game.
Want​ ​to​ ​know​ ​all​ ​the​ ​sneaky​ ​tactics​ ​they​ ​use​ ​in​ ​order​ ​to​ ​rank​ ​on​ ​top?
Use​ ​this​ ​advantage​ ​to​ ​get​ ​faster​ ​rankings,​ ​more​ ​traffic​ ​and​ ​make​ ​more​ ​money​ ​even​ ​sooner.
If​ ​you​ ​want​ ​to​ ​take​ ​things​ ​to​ ​the​ ​next​ ​level,​ ​then​ ​Unlock​ ​PRO-Mode​ ​with​ ​your​ ​Video​ ​Marketing Blaster.

Do You Want To Put
VMB on STEROIDS?

26
Pro Upgrades Remaining

VMB PROFESSIONAL 2020 EDITION Is Packed With Features Designed To
Get You Even Higher Rankings and Make You More Money FASTER!
Check out some of the PRO version features:
Niche Analysis: Uncover​ ​the​ ​exact​ ​backlink​ ​strategies​ ​your​ ​competitor's​ ​videos​ ​are​ ​using

SPY your competitors: Find out exactly how many views, subscribers, social signals you need to outrank your competitors

Template support: Generate Titles/Descriptions/Tags by using customized Templates!

Multiple Campaign Support: Manage everything in multiple campaigns. Set-up campaigns for each client or videos

Rank Tracker: Track your videos rankings and views on Google and YouTube

Do you want to put VMB on STEROIDS?
to upgrade to PROFESSIONAL
Reason #1: Niche ANALYSIS Module
How​ ​would​ ​you​ ​like​ ​to ​know​ ​in​ ​advance​ ​how​ ​difficult
or ​​easy​ ​it's​ ​gonna​ ​be to rank for a specific keyword
VMB PRO will show you how many views, signals, and backlinks you need to be able to rank on the 1st page.
Uncover the exact backlink strategies your competitor's videos are using to support their ranking efforts, so you can replicate what they're doing and get your own videos to rank in front of them, even faster.
You'll see EXACTLY where they get all their backlinks, what anchor text they're using, and where you should try to build backlinks to get the same results.
It's like having your own 'virtual' private investigator sleuthing around, giving you all the dirt, all the details and telling you exactly how your competitors are doing what they're doing so you can beat them at their own game.

Reason #2: RANK TRACKING Module
In one week from now you'll have a ton of videos uploaded and you'll probably want to keep tabs on their rankings, right??
A thing that we've learned in all our years of marketing…
You can't make money by working in the dark…
You have to know exactly what video is ranking on YouTube, how each video is ranking on Google, for what keyword, how many views is it getting.
With the  Rank Tracking Module you can track the rankings of UNLIMITED VIDEOS and track the VIEWS, likes and comments over time.
While other marketers will spend hundreds of dollars each month on expensive tracking tools, you will be able to track all your rankings from a simple to use interface and boost your marketing campaigns!

Reason #3: TEMPLATES Module
This is one of the most advanced and most powerful features of Video Marketing Blaster.
Once you master this function…
Your competitors won't stand a chance against you!
While they fuss and fumble around trying to figure out which single keyword to target….
You will be able to target tens or even hundreds of highly targeted traffic keywords! You will totally dominate ANY NICHE!
Local Niche, Ecom, CPA, Affiliate Marketing, Amazon product, Jvzoo, Clickbank, you name it!

Reason #4: Multiple Campaigns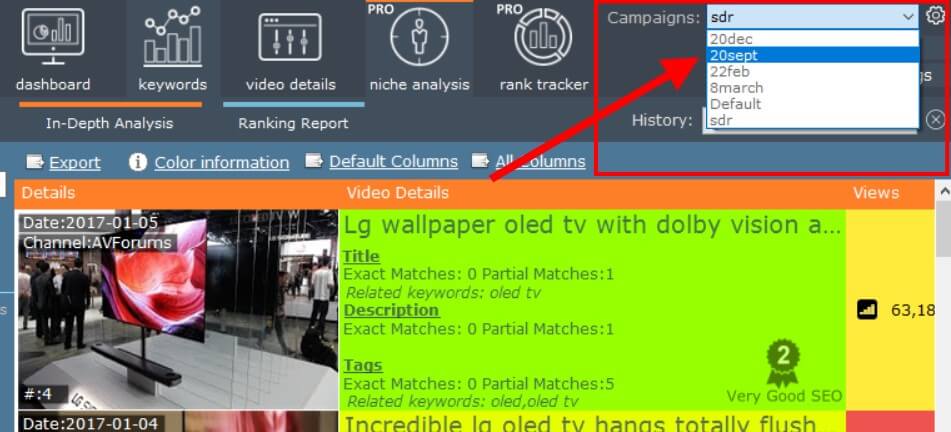 How would you like to easily manage all your videos and campaigns?
I'm sure that one week from now, you will have a lot of VIDEOS  ranking on the first page for your chosen search terms and the next logical step will be to… SCALE!
In order to do that properly, you will need multiple campaign support!
We've got you covered for that in the PRO version too!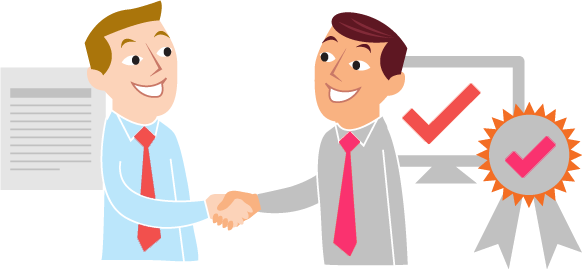 How​ ​would​ ​you​ ​like​ ​to​ ​be​ ​able​ ​to​ ​offer​
THESE​ ​services​ ​to​ ​your​ clients,​​ as​ ​well?
That's​ ​right,​ ​if​ ​you​ ​click​ ​buy​ ​now,​ ​you​ ​get​ ​agency​ ​use,​ ​rights​ ​included.
Imagine​ ​being​ ​able​ ​to​ ​rank​ ​hundreds​ ​of​ ​videos​ ​for​ ​your​ ​clients…​ ​with​ ​only​ ​3​ ​clicks…
And​ ​being​ ​able​ ​to​ ​charge​ ​premium​ ​prices​ ​for​ ​this​ ​service.
Continually,​ ​Month​ ​after​ ​month…​ ​after​ ​month!

And… To ​make​ ​this​ ​a​ ​total​ NO BRAINER DECISION​ ​for​ ​you
You Will Get As A FREE BONUS: SPLIT BLASTER!
You Will Never Pay For
Stock-Footage
EVER AGAIN!
Normal Price: $127
–
For

FREE!
How Would You Like To Download & Cut Videos From YouTube or From Your Computer!?
That's right… Start editing your videos with Split Blaster, in the cloud! Either load videos from your Computer or AUTO-DOWNLOAD them from YouTube!
The best and most efficient way to improve your videos is to make them more concise and easy to follow.
It's a proven and tested way to GROW FAST, and this SUPER BONUS will help you download COPYRIGHT FREE videos from YouTube, cut them in small parts, combine them with your videos, in just 3 clicks:
Click 1 – Download or add a video
Click 2 – Cut and join parts of the video
Click 3 – Render and obtain a new video
Are You Ready To Get
300% More Traffic
And Get Even More TOP RANKINGS?
Check Out The Feedback We Got
In Our FACEBOOK GROUP: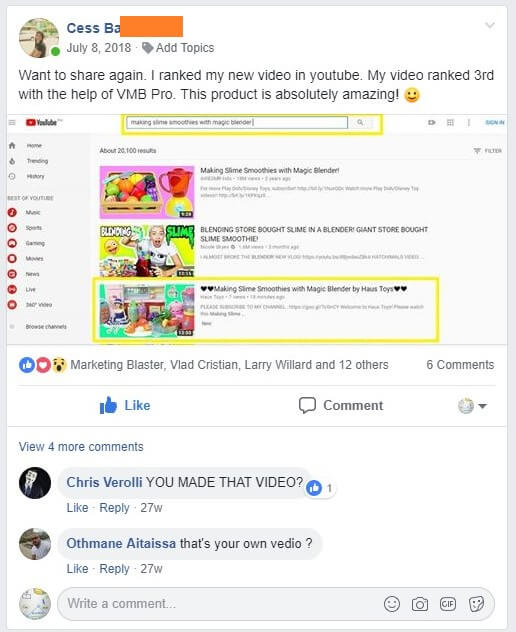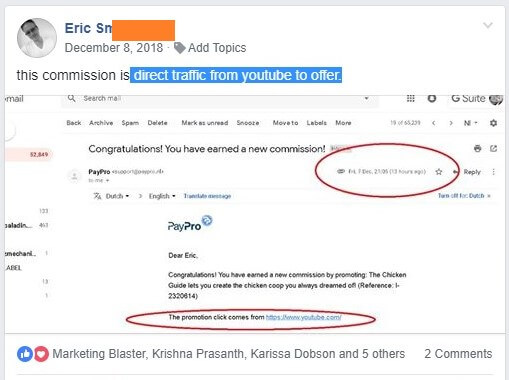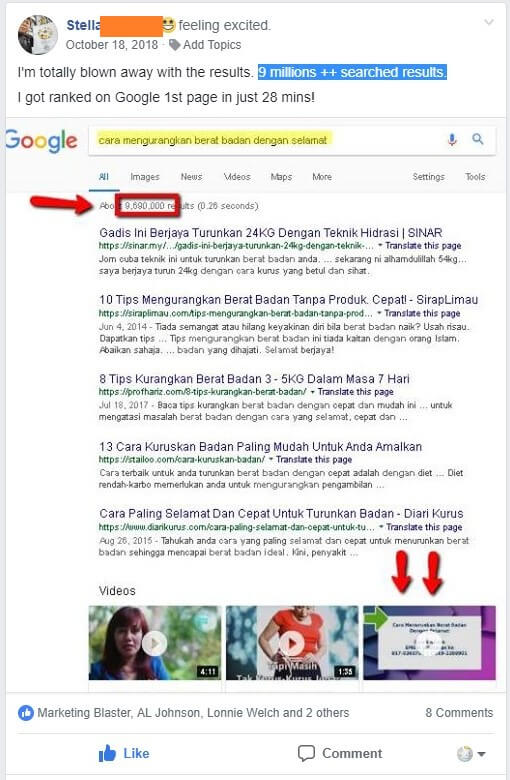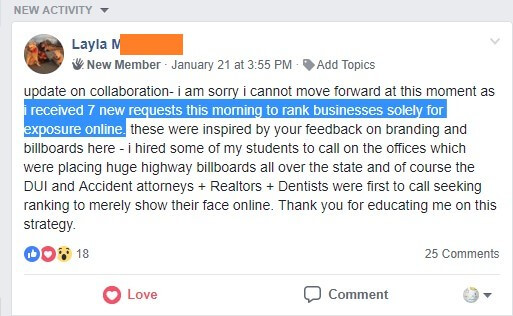 you need to upgrade to PRO  in order to sell ranking services
Full 60 Day Money Back Guarantee
Don't forget, this upgrade is only available right now and expires if you leave the page.
Give the PRO version a try with NO risk.
If it doesn't make you money(highly unlikely)… just let us know we'll refund 100% of your purchase today, no hassle and no hard feelings.
You have ZERO risk here!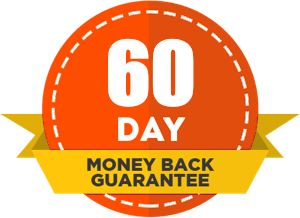 This is a COMPLETE NO BRAINER DEAL
Here's​ ​your​ ​ONE​ ​CHANCE​ ​to​ ​upgrade​ ​by​ ​going​ ​PRO,​ ​at​ ​a​ ​fraction​ ​of​ ​what​ ​it's​ ​really​ ​worth. And​ ​you​ ​get​ ​free​ ​updates​ ​and​ ​support,​ ​included.
This​ ​module​ ​is​ ​powerful,​ ​and​ ​rightly​ ​so,​ ​not​ ​everyone​ ​should​ ​be​ ​granted​ ​access. At​ ​least​ ​not​ ​at​ ​this​ ​price.
If​ ​you're​ ​serious​ ​about​ ​success​ ​and​ ​like​ ​having​ ​as​ ​much​ ​data​ ​insight​ ​as​ ​possible​ ​then​ ​this should​ ​be​ ​an​ ​easy​ ​decision​ ​to​ ​go​ ​ahead​ ​and​ ​click​ ​the​ ​buy​ ​button.
Are You Ready To Get 300% More Traffic
And Get Even More TOP RANKINGS?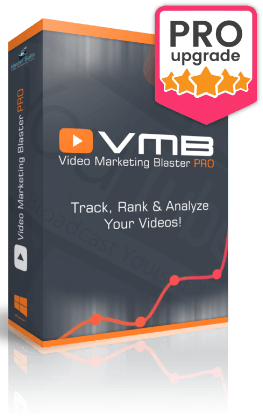 The PRO upgrade takes Video Marketing Blaster to the next
level and makes it so much more powerful…
And as our valued customer, you'll lock-in a MASSIVE discount on this when you upgrade right now…

Upgrade Your License RIGHT NOW!
TRY IT 100% RISK-FREE!
26
Pro Upgrades Remaining

  Module #1:
 Keyword Finder

  Module #2: SEO Generator 

  Module #3: Niche Analysis

  Module #4: Rank Tracker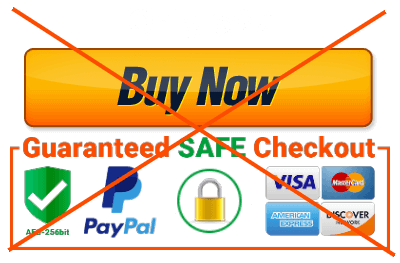 Try It Risk Free | 60 Days Money Back Guarantee

  Module #1:
 Keyword Finder

  Module #2: SEO Generator 

  Module #3: Niche Analysis

  Module #4: Rank Tracker

  Multiple Campaign Support

  Template Generator

  Agency Rights

  Bonus: SPLIT Blaster
Special Offer
–
$100 DISCOUNT
(quarterly payment, $47 each 3 months, you can cancel at any time)
Try It Risk Free | 60 Days Money Back Guarantee
OUR STUDENTS Saw 300% Higher Rankings And More Traffic After Upgrading To PRO
This Is An Upgrade For Video Marketing Blaster! You Need To Purchase VMB Standard Before You Can Upgrade
ClickBank is the retailer of products on this site. CLICKBANK® is a registered trademark of Click Sales Inc., a Delaware corporation located at 1444 S. Entertainment Ave., Suite 410 Boise, ID 83709, USA and used by permission. ClickBank's role as retailer does not constitute an endorsement, approval or review of these products or any claim, statement or opinion used in promotion of these products.